China Southern Sky Pearl Club - the frequent flyer program of China Southern, together with our service hotline 95539 and airport service counters, offer Sky Pearl Club members comprehensive and convenient service throughout China.
As the newest member of the SkyTeam, the Sky Pearl Club allows its club members earn FFP miles not only flying CZ domestic segments but on flights of other SkyTeam member airlines within the SkyTeam global network.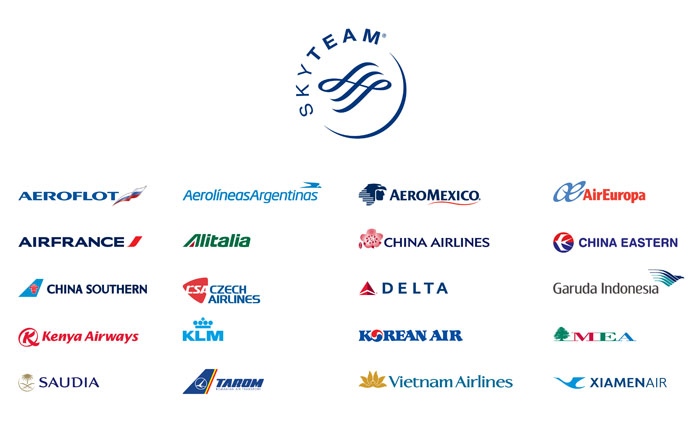 Moreover, the Sky Pearl Club members can 'earn and burn' miles on the partnered Sichuan Airlines and China Airlines' flights.
The mileage earned on the above mentioned flights can be counted into Elite Qualifying Miles (EQM) and Elite Qualifying Segment (EQS), enabling quick access to SkyTeam elite status.
Even more opportunities to earn miles are available through the following Sky Pearl Club airline partners:
Hotels: Shangri-la Hotels and Resorts; Marriott International; Best Western International; InterContinental Hotels Group; Accor Hotels; Mandarin Oriental Hotel Group; Langham Hotels International; Jinling Hotels & Resorts; THE GARDEN HOTEL; 7 days inn; CHINA HOTEL; Hanting Inn; Jinjiang Hotels; Furama Hotel Dalian; Marvelot Shenyang; Wyndham Rewards; Rendezvous Hotels and Resorts International; Bishuiwan Spring Holiday Inn etc;
Banks: Bank of China; Industrial and Commercial Bank of China; China Guangfa Bank; China Merchants Banks; Bank of Communication; Shanghai Pudong Development Bank; Industrial Bank and China Construction Bank, HK BEA Bank etc;
Telecommunications: China Mobile, China Unicom;
Car Rentals: Hertz; Avis and Top One and China Auto Rental
Business Travel: C-trips, Mango City and HRS.
Others: My tianhui.com; Harvard Business Review; Ciming Check-up
There are so many ways to become a member of the Sky Pearl Club:
Visit the Sky Pearl Club on the Internet at: http://skypearl.csair.com
Complete and forward an application form to any airline staff member.
Complete and fax an application form to the China Southern Airlines Service Centre at 95539-# (Mainland) or 86-4008695539-6(International).
Contact Us:
China Southern Sales Hotline:

95539 (Mainland), 86-4008695539 (International)


Fax:

95539--# (Mainland), 86-4008695539-# (International)


Website:

E-mail:

Address:

China Southern Sky Pearl Club, Feiyun East Street 35, Jichang Road, Gangzhou,510405, China