China Southern Airlines Debut its Platinum FFP Card & Full Upgrade of the Sky Pearl Club Benefits
  China Southern Airlines Sky Pearl Club is pleased to announce the launch of an exciting new membership tier - Sky Pearl Platinum!
  Starting Monday, July 20, 2020, Platinum Tier and a set of fully upgraded benefits will be available for all Sky Pearl Club Elite members.
New Membership Card Family
Sky Pearl Club membership cards have been re-imagined to give our members a fantastic new attraction.
Platinum Card
Gold Card
Silver Card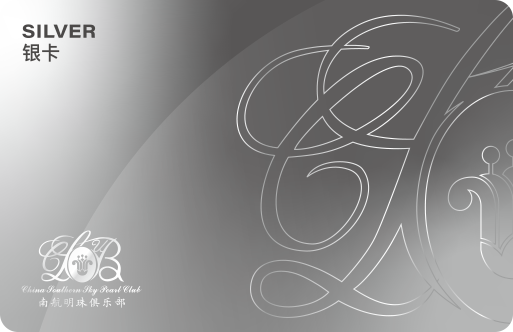 Classic Card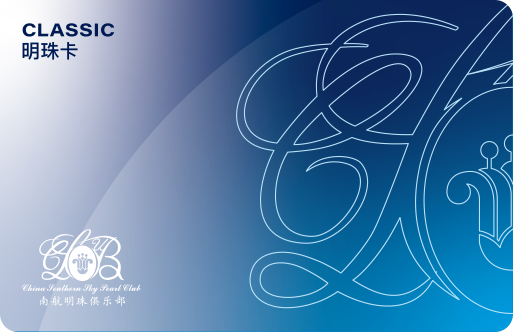 New Membership Tier - Platinum
  To achieve Sky Pearl Club Platinum status, you simply need to fly with China Southern Airlines or one of our valuable partners within one calendar year and earn 160,000 km EQM (Elite Qualifying Mileage) or 80 EQS (Elite Qualifying Segment).
  Moreover, China Southern plans to introduce a new requirement to elite status qualification in the near future. A number of annual amount spent on CZ will be required in addition to EQS and EQM.
Membership Tier
Silver Card
Gold Card
Platinum Card
Requirement
Elite Qualifying
Segments(EQS)
20
40
80
Either
Elite Qualifying
Mileage(EQM)
40000
80000
160000
Qualifying Annual Spend
(in CNY)
25000
50000
150000
Must
Members of the original Gold Pro Membership Program will automatically upgrade to Platinum Tier of which the validity period will not change while the elite membership benefits will be immediately upgraded.
New Elite Benefits Structure
  To be your personal best choice, China Southern's Sky Pearl Club will provide fully upgraded "fixed + flexible + customized" benefits.
  Additionally, Sky Pearl Club members now will earn more mileage on flights than before.
一、New benefits structure:
1. Fixed benefits: Benefits during ticketing, check-in, airport services, on-board services, mileage award and after-sales services and more.
2. Flexible benefits: A variety of electronic services benefits on the China Southern Airlines mobile APP. More than 10 benefits will be put on-line during 2020, including discount coupons for flight tickets, vacation products, China Southern e-Mall and many other value-added services. The first wave of flexible benefits will be valid through February 28, 2021 and will be continue to update.
3. Customized benefits: Exclusive benefits provided by our third-party partners.
*Discover more details.
二、Updated Flight Mileage Accrual Standard
Class of Service
Fare Class
Current Standard
Adjusted Standard
Elite Qualifying
Mileages
Elite Qualifying
Segments
Elite Qualifying
Mileages
Elite Qualifying
Segments
First Class
F
300%
2
300%
3
Business Class
J
250%
2
250%
2.5
C
200%
2
200%
2
D
150%
2
150%
2
I
100%
2
125%
2
Premium
Economy Class
W
110%
1.5
125%
1.5
S
75%
1
75%
1
Economy Class
Y
100%
1.5
125%
1.5
P
100%
1
100%
1
B
100%
1
100%
1
M
100%
1
100%
1
H
100%
1
100%
1
K
100%
1
75%
0.75
U
50%
0
75%
0.75
A
50%
0
75%
0.75
L
50%
0
75%
0.75
Q
50%
0
75%
0.75
E
50%
0
25%
0.25
V
25%
0
25%
0.25
Z
25%
0
25%
0.25
T/R/N
25%
0
25%
0
This updated standard will be effective on Monday, July 20. Flights dated before July 20, 2020 will be credited according to the current standard.
三、Updated award ticket redemption rules:
1. Updated award ticket redemption standards:
The Sky Pearl Club will adjust the mileage redemption standards of 26 domestic segments and 8 international segments, effective on Monday, July 20, 2020.
Discover more details.
2. Updated redemption nominee rules:

First-time Nominee Namelist
Current Rule
Valid immediately with 3 qualified flight records. Otherwise, valid after 30 days.
Updated Rule
Starting Monday, July 20, 2020.
Valid after 15 days.

3. Award upgrades from Economy and Premium Economy Class to First Class of all segments will no longer be available, starting Monday, July 20, 2020.
A New World to Discover
  China Southern Airlines' Sky Pearl Club has been part of the international community for the past 22 years. Thank you for flying with China Southern Airlines and we hope you will enjoy your travel with us every time.
  Sky Pearl Club will continue to improve our program and is committed to providing our valuable global members with a high-quality travel service experience.
China Southern Airlines will always be there for you!